Corporate video content is becoming an unparalleled tool to reach and communicate with your audience of consumers, employees and stakeholders however professional corporate video production does not come cheap – it involves many moving variables, including people, locations, equipment, animation and if not planned correctly from the beginning the costs can certainly rack up. 
In this guide, we will show you ways to create value from your corporate video production beyond the video you have commissioned and optimise your video content to increase audience reach and drive a healthy return on investment.
1. Work closely with your video production company
Video production does not come cheap so you need to maximise your time with the video production crew to capture content beyond your immediate business needs and build a library of footage that can be repurposed into new video content edits for future marketing campaigns.  
To achieve this successfully, it's best if you have a strategic long-term view of your video content requirements and work closely with a video production company that will partner with you on delivering your wider marketing objectives and ultimately save you money over the long run.  you need to be clear with your video production partner on your immediate and long-term needs helping them to advise on the most cost-effective and efficient ways of capturing and optimising your video footage.
2. Make the most out of your shoot day.
Video production companies will charge you a day rate for filming which can differ depending on your specific requirements and the size of the video production crew needed to deliver on these. Therefore it's important to make the most of the time you have booked and capture footage needed for your main video and footage for future requirements.  It is best to overshoot and capture as much interesting B-Roll, Vox Pops, and interviews as you can to make the most of your filming fee and banking you some extra footage that could be used for future video content needs.
3. Create short social media cut-down videos.
Whilst longer-form video content is very important and works really well when you need to tell a richer story such as a customer or employee testimonial, a study by LinkedIn has reported that videos under 30 seconds in length drive a 200% increase in viewer completion rates.  So, rather than just make one long-form video you can optimise the content captured and create short-form 30-second social media teasers that drive the viewer to your website or YouTube channel to watch the full-length video.
4. Video captions
Making your corporate video content accessible to everyone is essential to increasing global reach and engagement.  In fact, 85% of videos watched online and across social media platforms such as LinkedIn and Facebook are watched with the sound off according to Hootsuite.  So, by getting your video production company to add captions to your video content will ensure a much more engaging digital experience for your audience and increase your return on investment.
5. Turn your corporate video content into a podcast.
Repurpose your video content into a podcast and increase your reach across different platforms and engage people who prefer an audio-only format.  It's worth noting that this will not work well across all video content types especially if they rely on highly creative visual elements but if it's an interview, a roundtable, or a panel discussion your video production team should be able to create an audio cut of your footage which could include some of the more unscripted elements that didn't make the video cut.
6. Transcribe your video content into a blog post.
Blog posts are great for website SEO so it could be worth repurposing your video audio content into a blog using a video transcription service.  You could even add your video to the blog content for a double whammy. You could also consider turning the video into an infographic for use on other platforms.
7. Use high quality stills captured from the video footage.
Photography can be expensive but a great way to get extra bang for your buck is to use high-quality stills from video footage captured and convert it into high-quality imagery to use on your website or social media channels or even turn it into a GIF.  Video shoots at 24 frames per second so for a 60-second video you could have up to 1440 images to choose from.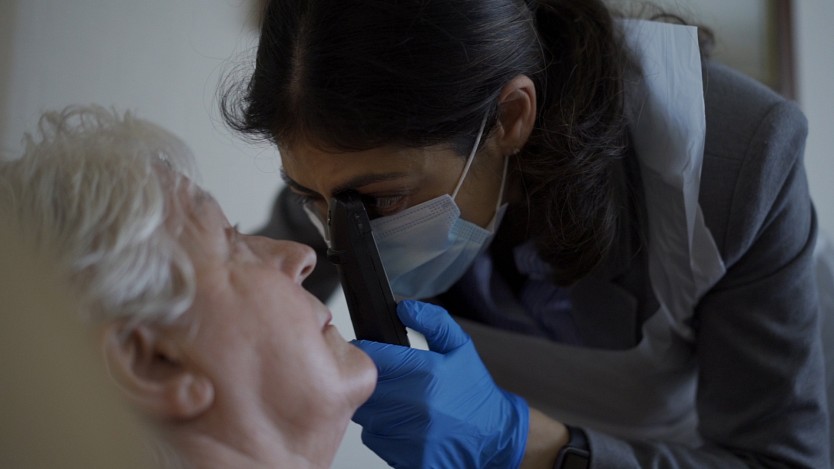 8. Keep Up with Video Production and Marketing Trends
The video production landscape is constantly evolving. Stay informed about the latest video trends, such as live streaming, interactive videos, or virtual reality, and consider how you can incorporate them into your strategy. For example, this includes incorporating more user-generated content (UGC) in your strategy. User-generated content can be a powerful way to build trust and authenticity around your brand.
9. Call to Action (CTA): 
Don't forget to include a clear and compelling call to action in your videos. Whether it's directing viewers to visit your website (see what we did there?), subscribe to your channel, or make a purchase, a well-placed CTA can significantly impact your ROI.
Experts in corporate video production services, for clients in London and the USA - how we can help you maximise the videos?
At MHF Creative our aim is to partner with you and to guide you through the process of video production from concept to completion.  Working with you at the conceptual stages will enable us to provide advice on how to best optimise your video content and create value across your marketing touchpoints.  Get in touch here.